The Adobe Mexican Restaurant is one of my favorite Mexican Restaurants ever… and that says a lot. (not affiliated with or located in the hotels listed) The yummy sweet corn casserole, the green chili, the amazing fresh chips & salsa… it's addictive indeed.
Four Corners Café and True Grit Café are also well-worth checking out.
Ridgway, Colorado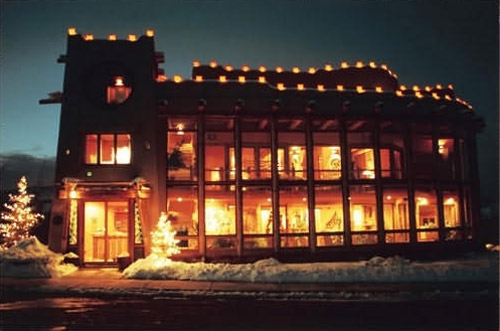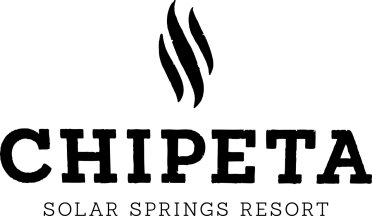 304 South Lena Street 81432
970.626.3737 / 800.633.5868
www.chipeta.com
Restaurant: Four Corners Café
H20: Two out door solar heated pools open year round. Lap pool heated to 70-85 degrees depending on season and a soaking tub heated to 105 degrees.
Pet Fee: $35.00 per pet for up to 7 nights
Refundable Pet Deposit: None
Size Limit: None
Terms: Only permitted in select rooms and well-behaved pets only. Please call ahead to confirm you are in a pet friendly unit. Maximum of two dogs per room. Must sign pet agreement at check-in.
Pet Amenities: Chipeta will supply a pet bed in your room upon arrival. There is ample space to walk pet in the area as well as two dog park just across the street form the resort. Easy access from pet rooms to grassy areas.
Fido's Favorite Features: What a splendid hidden gem! Chipeta Solar Springs Resort has a deluxe on-site spa, seasonal solar-heated pool, during busy summer afternoons, they often host live music on the roof top deck with tasty cuisine and a full bar. Comfortable, intimate accommodations, walk into historic Ridgway and then go soak in the hot pools! The views are amazing, the staff is attentive and the lodge itself offers a rejuvenating experience. Four Corners Café has a delightful, delicious menu and excellent service. Visit the Sky Bar in the summer time for occasional live music and some of the best views in the Rockies.
Ridgway, Colorado
373 Palomino Trail 81432
970.626.5444 800.368.5444
www.ridgwaylodgeandsuites.com
Restaurants: Walking distance to eight restaurants
H20: Indoor pool and hot tub
Pet Fee: $20 per stay per pet
Refundable Pet Deposit: None
Size Limit: None
Terms: Pets cannot be left unattended in room.
Pet Amenities: There is plenty of open space to exercise your pets on and next to the property.
This site designed by Pixel Mountain Web Design